Jackson State University's Department of Urban and Regional Planning in the College of Public Service is among 22 HBCUs expected at the fifth HBCU Climate Change Conference in New Orleans on March 15-19 that will examine theories surrounding the impact of toxic facilities and severe weather events on the environment.
Dillard University's Deep South Center for Environmental Justice (DSCEJ), in collaboration with Texas Southern University, hosts the annual conference to provide opportunities for communities, scientific researchers and decision-makers to collaborate on programs and projects that promote environmental equity.
This year's conference focuses on bridging the gap between theory and experimental realities of climate change. Student participants, including six from JSU, have conducted research on topics ranging from campus sustainability to global dimensions of climate change and green jobs.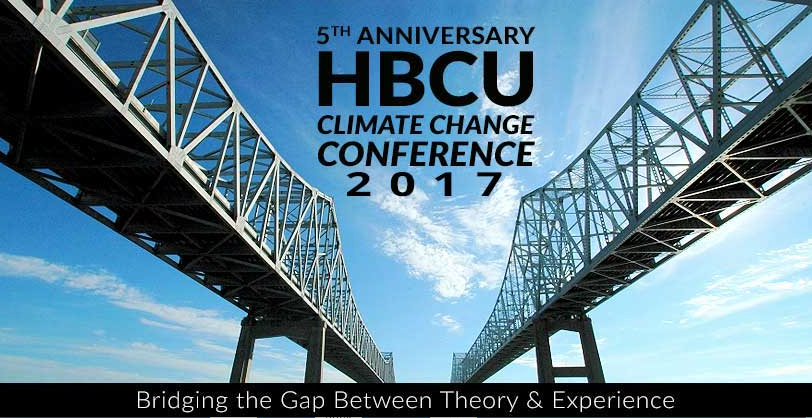 A course offered by JSU visiting professor Dr. Yaw Twumasi – Geographical Information Systems (GIS) in the Department of Urban and Regional Planning at the JSU downtown campus – has guided students in expanding their understanding of GIS Theory and solving real-world problems.
"Students will have the opportunity to network with peers and faculty from other HBCUs. This is a great opportunity for my students; they will join the global conversation of climate change and offer solutions and conversations to this pressing issue," Twumasi said.
During conference seminars and panel discussions, students will showcase their research via poster boards, or orally.
The following students will represent JSU:
Tiffany Lomax and Daniel Walker, doctoral students in urban and regional planning (Topic: The Future of a Food Security Conglomerate in Mississippi)
India Tate, a master's student in urban and regional planning
Sabrina White, a doctoral student in urban and regional planning (Topic: Adequate Climate Mitigation … or NOT? Lens on Mississippi)
Reginald S. Davis, a master's student in urban and regional planning (Topic: Making Something Out of Nothing and Other Tales of Fruit from Barren Land)
Le Bu, a doctoral student in civil engineering (Topic: Visualization Climate Change Impact on the Mississippi Gulf Coast Area)
Davis, who works with organizations to salvage abandoned lands (Neighbor's First Program) and build gardens in communities (Deer Park Avenue Garden), spoke enthusiastically about his research.
"Climate change is much broader than the polar ice caps melting. Climate change is about sustainability. … It affects the livelihoods of everyone on the planet. It will take a collaborative effort from citizens locally and globally to sustain better living conditions for generations to come," said Davis, who also focuses on environmental health and safety of the LGBTQ community through My Brother's Keeper.