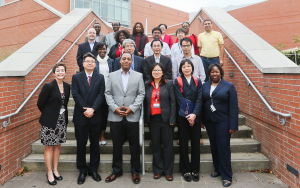 The Jackson State University Academy for Research and Scholarly Engagement recently concluded its 2015-2016 year. Designed for JSU faculty, the yearlong program consists of workshops, coaching, and engagement with foundations and federal agencies to help participants develop competitive proposals for external research funding.
This year's academy included JSU professors from the College of Business; College of Education and Human Development; College of Liberal Arts; College of Public Service; and College of Science, Engineering and Technology. Academy scholars presented their proposals and celebrated their accomplishments at a closing ceremony and reception earlier this year.
The academy, established in 2012, seeks to broaden the university's community of faculty members who submit competitive proposals as principal investigators. Now in its fourth academic year, members of the academy have written proposals targeting diverse foundations and federal agencies.  Thus far, proposals have been submitted to the Air Force Research Lab, Michael and Sue Dell Foundation, National Endowment for the Humanities, National Institutes of Health, National Institutes of Justice and National Science Foundation.
Over the past four years, 93 faculty members have participated in the academy, and more than $1 million in external funding has been awarded to academy scholars.
Application for the 2016-2017 Academy will be available at the Center for University Scholars website beginning Aug. 15, with a deadline of Sept. 16. An informational meeting for all interested faculty will be at 2:30 p.m. Sept. 7 in the fourth-floor atrium of the H.T. Sampson Library.
Learn more about the 2015-2016 Academy Scholars: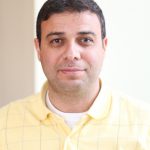 Ali Abu-El Humos, Ph.D.
Associate Professor, Department of Computer Science
Humos' primary research interests are wireless communication and networks and parallel and distributed computing education. In 2014 and 2015, he was awarded NSF/IEEE-TCP Curriculum Initiative on Parallel and Distributed Computing Education grants.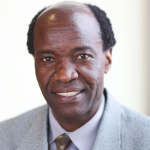 David Akombo, Ph.D.
Associate Professor, Department of Music
Akombo explores the relationship between music-making and health outcomes.  He is the author of "Music and Medicine: Connections Found and Music and Healing Across Cultures" as well as the recently published "The Unity of Music and Dance in World Cultures." Akombo, a previous academy participant, is a recipient of the 2016 Presidential Creative Award for Faculty and Staff.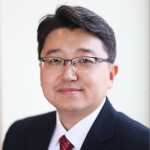 Young Sik Cho, Ph.D.
Assistant Professor, Department of Management and Marketing
Cho explores the nexus of managerial metacognition and total quality management as well as product and process innovation.  He has published articles as a lead or co-author in "Academy of Accounting and Financial Studies Journal," "Academy of Entrepreneurship Journal, International Journal of Quality and Reliability Management," "International Research Journal of Business and Economics" and "Journal of Management and Strategy."
Cho's research garnered the Best Paper Award at the Global Business Development Institute's 17th International Conference.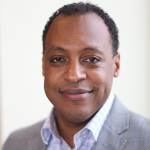 Micah Crump, Ph.D.
Associate Professor, Department of Entrepreneurship and Small Business Management
Crump's research centers on increasing entrepreneurship rates among minorities.  He has served in the U.S. military, at the Department of Health and Human Services, and as a consultant for the D.C. Small Business Development Center. Crump has run several businesses, including a family firm named Micah's Cafeteria.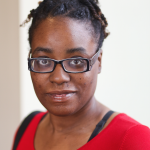 F. Chevonne Dancer, Ph.D.
Assistant Professor, Department of Computer Science
Dancer's research interests include small-scale digital forensics, CyberLearning, computer education, and small-scale process modeling. She has industry experience as a programmer analyst and software developer. Currently, she is the co-principal investigator of an emergency management grant from the Department of Homeland Security.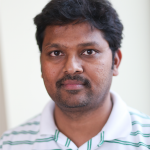 Samuel Dasary, Ph.D.
Instructor, Department of Chemistry and Biochemistry
Dasary is experienced in environmental management and has research interests in environmental nanotechnology; spectroscopy-based sensor probes, nanocarbon-based novel semi-conductors/sensor platforms for environmental applications; advanced oxidation technologies for water and wastewater treatment; novel catalysts to remove water- and gas-phase contaminants; large-scale photocatalysis applications and manipulation of nanoparticles to achieve efficient catalytic activity.  He has served as a guest editor of a special issue of the "International Journal of Analytical Chemistry" as well as editor/reviewer of the "Journal of Institute of Integrative Omics and Applied Biotechnology."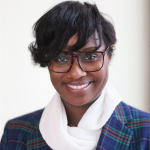 Chaiqua Harris, Ph.D.
Assistant Professor, Department of Counseling, Rehabilitation and Psychometric Services
Harris seeks to understand the academic performance of adolescents and the factors that affect it, such as academic self-efficacy, ethnic identity and socioeconomic status. She also examines the ways that mental health disorders in African-American males are often masked as or perceived to be behavioral issues.  She is a national certified counselor with an AAAA Mississippi educator license.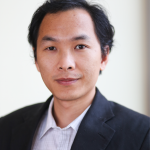 Jun Liu, Ph.D.
Assistant Professor, Department of Mathematics and Statistical Sciences
Liu's research interests include scientific computing and applied mathematics, numerical partial differential equations (PDEs), PDE-constrained optimization and optimal control of PDE, and numerical linear algebra and its applications in mathematical biology, financial mathematics, image processing and mathematical software. His research on these topics has been published in several journals, including "ASME Journal of Dynamic Systems;" "Measurement and Control;" "Computational Optimization and Applications;" "International Journal of Computer Mathematics;" "Journal of Computational and Applied Mathematics;" "Journal of Global Optimization;" "Numerical Methods for Partial Differential Equations;" and "SIAM Journal on Scientific Computing."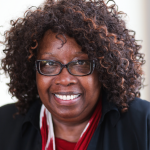 Gloria Miller, Ph.D.
Visiting Assistant Professor, Department of Biology
Miller's research interests include the phytoremediation of heavy-metal contaminated soils and the mechanisms of heavy-metal induced oxidative stress in human leukemia (HL-60) cells. She is interested in STEM education and has worked with student-centered programs, including Title III programs and the Pedagogical Redevelopment of Instructional Design (PRID) program.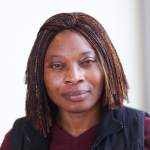 Felicite Noubissi, Ph.D.
Assistant Professor, Department of Biology
Noubissi's research agenda investigates the cellular and molecular mechanisms underlying tumor development with the goal of identifying new therapeutic targets for treatment. She was recently awarded the RCMI-CEH Pilot Project Program grant to study the effects of CRD-BP inhibition on the sensitization of colorectal cancer cells to chemotherapeutics. Currently, she studies the role of the RNA-binding protein CRD-BP on the development of the skin cancer Basal Cell Carcinoma, a project for which she has been awarded previously an NIH R21 grant and Dermatology Foundation Career Development Award.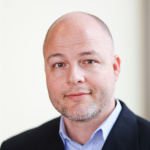 Brian Phillips, Ph.D.
Assistant Professor, Department of English and Modern Foreign Languages
The use of the medical/illness metaphor in the literature and culture of early modern Spain is Dr. Phillip's research focus. Specifically, he investigates literary representations of the disenfranchised and the unwanted or marginalized: the Jew, the Moor, the religious convert, el indiano, women, and gypsies of Inquisitorial Spain. Phillips has been published with the University of Navarra's GRISO and has a book chapter in a forthcoming collection of essays with Juan del la Cuesta publishing.  He is the co-editor of H-Cervantes Commons.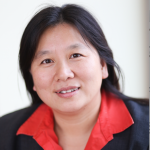 Ningning Wang, Ph.D.
Assistant Professor, Department of Mathematics and Statistical Sciences
Wang investigates nonparametric empirical likelihood density functionals estimation and applications.  Her work makes significant contributions to the statistical sciences, including sampling schemes. She has published in "The Journal of Rehabilitation and Rehabilitation Counseling Bulletin."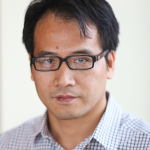 Shan Yang, Ph.D.
Assistant Professor, Department of Physics, Atmospheric Sciences and Geoscience
Yang's primary research interest explores light-matter interaction using novel spectroscopy and imaging methods. His current research goal is to establish an ultra-fast laser spectroscopy and an imaging center with a multiple modality micro-spectroscopy system that integrates Raman spectroscopy, direct Raman imaging, multi-photo fluorescence imaging, and Coherent Raman spectroscopy and imaging. Yang has published more than 21 peer-reviewed journal publications, including "Physical Review B," "Applied Physics Letters," and "Optics Letters."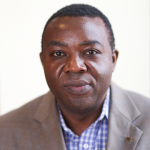 Clement Yedjou, Ph.D.
Associate Professor, Department of Biology
Yedjou's research program focuses on the pre-clinical assessment of Vernonia amygdalina as an anti-cancer agent in the management of breast cancer using neoplastic cancer cells and transgenic mouse models. Previously, he has secured competitive grants from the National Institutes of Health RCMI program and the Mississippi IDeA Networks of Biomedical Research Excellence. The author of 45 peer-reviewed articles, Yedjou is an editorial board member of Environmental Toxicology, Drug and Therapy Studies.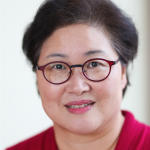 Eunkyung Yoon, Ph.D.
Associate Professor, School of Social Work
Yoon's research interests include aging and health/mental health, family caregiving for disabled older adults, cross-cultural validation of measurements, geriatric/gerontological social work education, gender/women's issues, HIV/AIDS, LGBT and the aging population. Yoon has received research grants from the Department of Housing and Urban Development via Grace House, the National Institute on Aging, the Hartford Foundation and Georgia Gerontology Consortium. She was the recipient of the College of Public Service's Research and Scholarship Award for 2005-2006.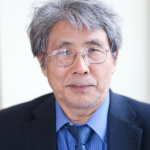 Geungu Yu, Ph.D.
Associate Professor, Department of Economics, Finance and General Business
Yu's research interests include finance and economics with a focus on financial literacy. He served as the first lab manager and coordinator of the College of Business' Trading Room and Interdisciplinary Learning Laboratory. He received the JSU Presidential Creative Award for Faculty and Staff for a project using stock market simulation and portfolio optimization to improve economic and financial literacy.  Recently, he served as co-principal investigator of an Improving Financial Literacy through Teacher Training workshop funded by Wells Fargo.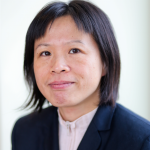 Yu Zhang, Ph.D.
Assistant Professor, Department of Criminal Justice and Sociology
Zhang's research interests include policing, juvenile delinquency, comparative legal studies, race, gender and computational social science. She brings experience as a research fellow at the Institute on Urban Health Research at Northeastern University and director and investigative journalist at the Chinese Central Television Center in Beijing. Zhang is also a manuscript reviewer for "Crime, Law & Social Change: An International Journal and Journal of Criminal Justice."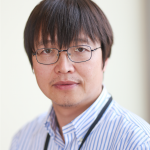 Yongfeng Zhao, Ph.D.
Assistant Professor, Department of Chemistry and Biochemistry
Zhao's long-term research goal is the development of novel chemical tools to solve biomedical problems that cannot be addressed by traditional methods. Three research projects comprise that goal: the design, synthesis and characterization of multifunctional small molecules and polymers for surface functionalization; development of organic, inorganic and organic-inorganic hybrid nanomaterials for green chemistry; and the application of bioconjugation/nanomaterials as chemical tools for sensing, imaging, diagnostics and treatment of disease.