UNCF® Career Pathways Initiative distributes $2.55 million in planning grants to selected HBCUs and PBIs, with potential to assist 66,000 students
The UNCF announced that Jackson State University is among 30 colleges selected as planning grant awardees for the new Career Pathways Initiative (CPI), a highly competitive grant process open to four-year historically black colleges and universities (HBCUs) and predominantly black institutions (PBIs), to help students gain the knowledge, preparation, insight and skills needed for meaningful employment upon graduation.
JSU's grant development team included Dr. Priscilla Slade, Dr. Michael Gates, Angela Getter, Dr. Lurlene Irvin, Lashonda Jordan and Dr. Kenneth Russ.
Slade, special assistant to the provost for International Studies and Community Colleges, said, "This is a tremendous opportunity to utilize the collective knowledge of university constituent groups (faculty, staff, students and alumni) to assimilate ideas, cull the best practices and create new and innovative approaches to increasing career placement outcomes. We are excited about the opportunity the UNCF® Career Pathways Initiative affords, and look forward to realizing the benefits to be derived for our students."
Jordan, director of the Career Services Center said, "Developing this proposal allowed the Career Services Center to collaborate with multiple academic areas to draft a plan that will help us move the needle on career awareness and career placement for our students. Improved placement outcomes will help our students in ways that will have a positive impact not only for them as individuals but for their families, employers and communities."
Lilly Endowment Inc. committed $50 million in October 2015 to launch the UNCF® Career Pathways Initiative to improve the job placement outcomes of graduates from HBCUs and PBIs. Institutions will employ various strategies to achieve this goal, including aligning curricula with local and national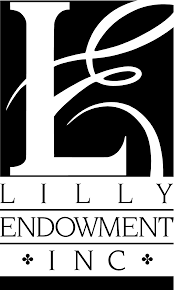 workforce needs, developing intentional career pathway options for students across their collegiate experience and strengthening their career service operations. The collective planning grant distribution announced today totals $2.55 million, which has the potential to assist more than 66,000 students across the 30 colleges and universities.
Goal to improve job placement outcomes
"Ultimately our goal is to give our graduates a good return on their investment and help them start a very successful and rewarding career path," Jordan said. Her viewpoint is in alignment with the goals of the  UNCF® Career Pathways Initiative.
"The UNCF® Career Pathways Initiative is not only important to HBCUs and PBIs it is important for the entire American higher education system and the American global economy," said Dr. Michael L. Lomax, UNCF president and CEO. "CPI will serve as a model of best practices for all colleges and universities to follow in order to ensure that we are meeting the needs of our students and the demands of the ever-changing marketplace for talent. We're excited that HBCUs and PBIs will be at the forefront of this new and impactful venture. We applaud all of the institutions that put their best foot forward in the interest of their students' future careers, and we commend the 30 institutions that were selected."
The rigorous and competitive grant process opened in December 2015 to 87 eligible public and private institutions, of which 81 were HBCUs and six were PBIs. The eligible institutions must have met select criteria, including being an accredited four-year degree-granting institution that awards most of its degrees at the bachelor's level. Of the 87 eligible institutions, 70 applied for the planning grant, and 30 were selected as grantees.
Of the 30 recipients, 29 are HBCUs and one is a PBI. Twenty-three of the selected grantees are among the 37 private UNCF-supported institutions. The six-month planning grants are one-time awards that help the institutions research and envision programs that will strengthen their efforts to prepare students for sustaining and meaningful careers. Award amounts vary based on the institution's student enrollment.