Published on Monday, December 3, 2018
Media Contact: Karen Bascom, kbascom@umc.edu
The John D. Bower School of Population Health at the University of Mississippi Medical Center has become an official research partner for Dispensary of Hope, a Nashville-based charitable medication distributor.
Dispensary of Hope serves more than 160 medication dispensing sites in 31 states, supplying essential medications to low-income populations. Working with 26 pharmaceutical manufacturers, they provided more than 900,000 prescriptions last year free of cost.
UMMC and Dispensary of Hope signed a memorandum of understanding earlier in November. Through the agreement, UMMC will assess the effect of consistent medication access on low-income and uninsured populations. The School of Population Health's expertise will be used to document best practices for Dispensary of Hope's activities.
"The mission of Dispensary of Hope is inspiring. We look forward to working with this great organization and use the tools of science to measure the health impact of their work focusing on low-income, uninsured populations," said Dr. Bettina Beech, dean of the School of Population Health.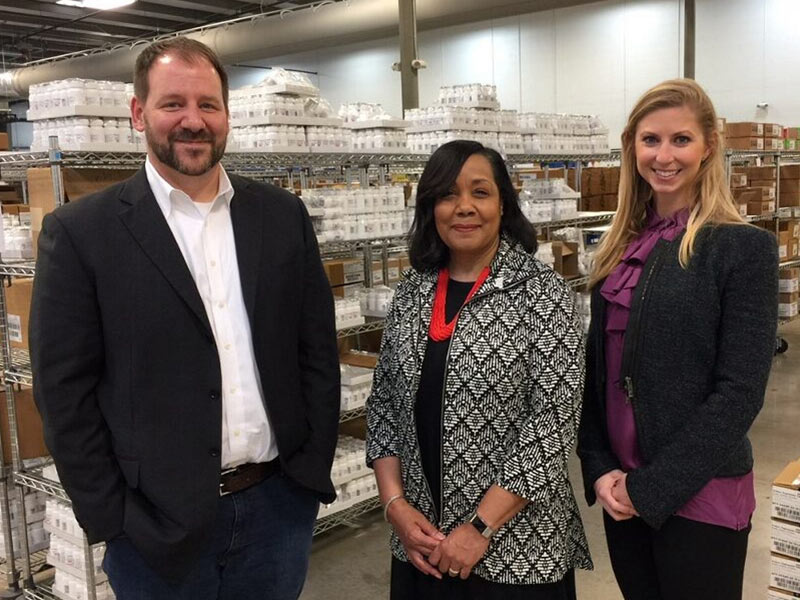 Dispensary of Hope takes medication donated by manufacturers and distributes it to safety-net clinics, charitable pharmacies and participating health-care systems. Their focus is on medications that treat primary care conditions, including hypertension, diabetes, infectious diseases and mental health. In the next decade, the organization plans to extend their network in all 50 states and reach more than 1.3 million individuals.
Beech said the partnership has been more than a year in the making. In 2017, she met with Dr. Hillary Blackburn, director of pharmaceutical services at Dispensary of Hope and a University of Mississippi School of Pharmacy alumna.
"Our organizations have a shared mission and interest with complementary and non-overlapping skills," Beech said.
That shared interest is population health, an interdisciplinary field whose goal is to understand multiple determinants of health and to address why some groups of people are healthier than others. The School of Population Health's faculty have expertise in clinical, social and public health research, while Dispensary of Hope has a national network of dispensing sites and patients that can be studied.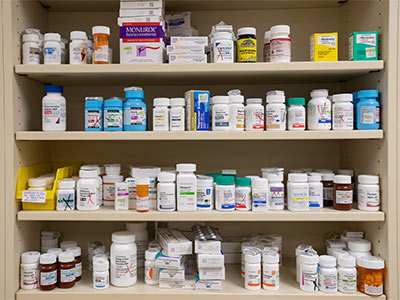 The memorandum formalizes the partnership, but the institutions have already collaborated to write a review article on the role of charitable pharmacies in the health care system and grant proposals.
A study by the Advisory Board Company suggested that Dispensary of Hope's work at St. Thomas Health in Nashville led to a 20 percent and 54 percent decrease in patient cost-per-visit for inpatient and emergency department services, respectively, and a savings of $650,000 per 1,000 patients for the health-care system. UMMC will further examine the effect of Dispensary of Hope's program.
"Prescription costs adversely affect medication adherence," Beech said. "The inability to pay for and take prescribed medication regularly is quite costly in the long run because health episodes requiring emergency department visits can be expensive. This vicious cycle is often associated with poverty and needs to be addressed."
Members of the School of Population Health are also interested in studying ways to improve medication adherence through health literacy, Beech said. Understanding how and why to take prescription properly could help patients stay out of the hospital and stay well.
Multiple members of the school are involved in the partnership so far. They include Beech, also a professor of population health science; Dr. Desiree Pendergrass, associate professor of preventive medicine; and Dr. Charles Chima and Dr. Lori Ward, assistant professors of population health science. Two Ph.D. students in population health science, Victoria Gholar and Aya Abdelaziz, are working on research projects as well.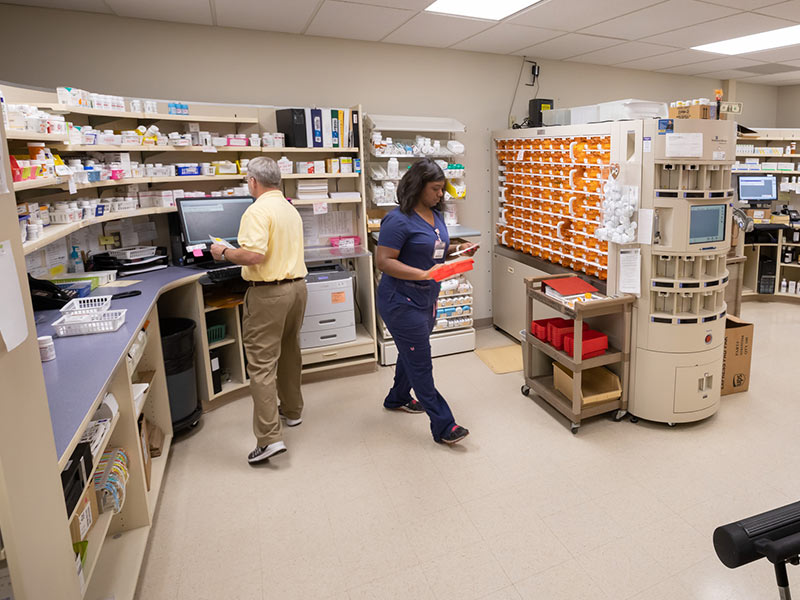 Dispensary of Hope has no locations in Mississippi, but UMMC is in talks with the group to bring a dispensing site to the Medical Center in the future.
"This partnership with Dispensary of Hope aligns with all three UMMC missions: health care, research and education," Beech said.
"The Dispensary of Hope looks forward to working with and learning from the John D. Bower School of Population Health," said Christopher Palombo, the Dispensary of Hope CEO.  "Measurement of the impact on health outcomes is critical for any nonprofit social venture serving in the population health space because it tells society if a charitable initiative is achieving its goal – that being health improvement."
Palombo added, "UMMC's kindness and leadership will be a force-multiplier to Dispensary of Hope's effort to improve the health of the nation's 27.6 million uninsured."