x
Published on Thursday, January 24, 2019
Media Contact: Alana Bowman and Kate Royals
x
EDITOR'S NOTE: A version of this story originally appeared in the Fall 2018 edition of Dentistry, the magazine for University of Mississippi School of Dentistry alumni.
x
The dental hygiene Class of 2020 is a history-maker.
x
When those students enter their senior year of the Bachelor of Science in Dental Hygiene program, they will be the first dental hygiene class in Mississippi to be trained in administering local
anesthesia to patients.
x
Dr. David Felton, dean of the University of Mississippi School of Dentistry, said that training dental hygiene students in providing local anesthesia alongside dentistry students will make the dental hygiene graduates more competitive in the workforce and the school more competitive at attracting dental hygiene students.
x
Felton presented a proposal to the Mississippi State Board of Dental Examiners requesting permission to educate and train dental hygiene students and allow them to administer anesthetics during their time in the school's hygiene clinic. After these hygienists graduate, Mississippi dentists will still provide anesthesia to patients who need it, unless changes are made to Board Regulation Number 29 of the Mississippi Dental Practice Act or unless the dental hygienist moves out of state to practice. 
x
"There are a lot of patients who need to have local anesthetic administered to be able to do deep scaling of their teeth," Felton said. "Since we are one of a very few states that don't allow our hygienists to take the clinical training, we want to be different."
x
The students are excited about the unique opportunity.
x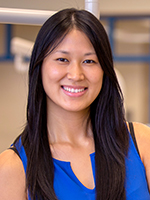 "It's as though we're blazing new trails for the state of Mississippi," first-year dental hygiene student AJ Johnson said. "I'm ecstatic to be at the forefront of such an amazing opportunity."
x
Local anesthesia for hygiene patients is about providing comfort during stressful procedures. That's something that led Ashtin Lanthrip of Pelahatchie, also a first-year student, to choose dental hygiene as her career choice.
x
"I feel like the dental hygienist is the first person a patient sees, and you have to make them feel comfortable," Lanthrip said. "That's what I want to do. I want to make people like the dentist visit."
x
For the dental school, it's a matter of efficiency as well. In a class of 20 hygiene students, if even half the patients require local anesthesia for a potentially painful procedure, like deep scaling for periodontal disease, much of the clinic time will be spent with the supervising dentist going chair to chair to administer an anesthetic before treatment can begin.
x
The only states that do not allow hygienists to administer local anesthesia are Texas, Mississippi, Georgia, North Carolina and Delaware, according to the American Dental Hygienists' Association. Mississippi's scope of practice for dental hygienists is one of the more restrictive in the nation. Hygienists must work under the direct supervision of a licensed dentist in order to perform patient care. That means a dentist must remain in the clinic facility during the treatment.
x
Hygienists licensed in Mississippi can provide periodontal screening and probing and subgingival exploration, use ultrasonic or sonic instruments, remove calcareous deposits, expose recommended radiographs, take impressions for study models and bleaching trays, and place periodontal treatment agents.
x
"The national board exam taken by dental hygiene students tests for knowledge of local anesthesia, and faculty have been teaching the theory of it, but students previously have not been able to experience it," said Dr. Elizabeth Carr, professor and chair of the Department of Dental Hygiene. "This opportunity will allow our students to experience administering anesthesia for real."
x
Adding the training to the existing curriculum will also be a money saver for the students, as continuing education courses on anesthesia after graduation can be expensive.
x
And this will allow the dental hygiene students the chance to work with dental students. 
x
"We are excited to have an interprofessional educational experience between dental and dental hygiene students," said Carr. "It's a wonderful chance for the students to expand their knowledge and skills."
x