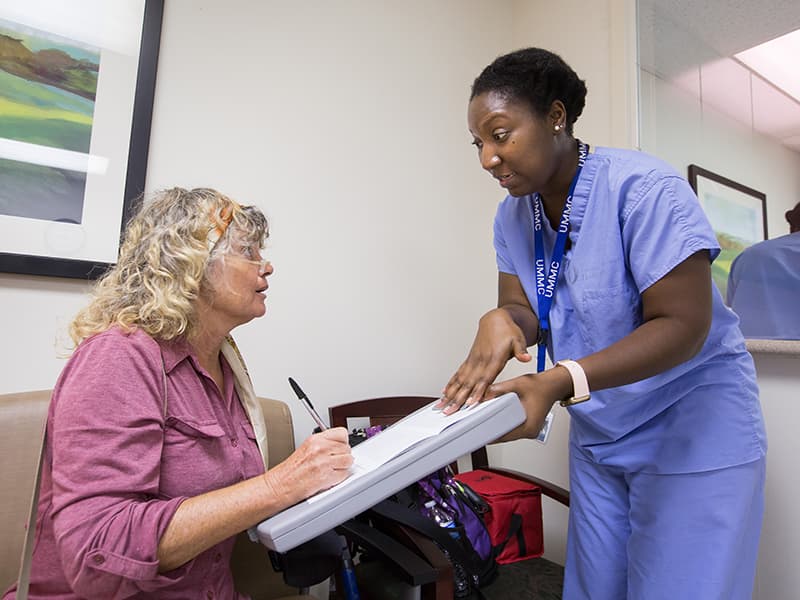 UMMC patients joining effort to aid health research
Published on Thursday, August 31, 2017
Media Contact: Cynthia Wall
Hope for a cure for multiple diseases is prompting many University of Mississippi Medical Center patients to donate a little extra blood and fill out more paperwork.
From those donations, researchers with the UMMC Biobank and the Mayo Clinic Biobank hope the blood collected in the UMMC 10K Project will advance care for cancer, diabetes and many other diseases.
"The 10K Project is a cooperative effort between UMMC and Mayo Clinic researchers that is aimed at collecting 10,000 blood samples from diverse groups of individuals in the greater Jackson area and other parts of our state linked with medical history information from a questionnaire and EPIC electronic health record," said Dr. Gailen Marshall, professor of medicine and vice chair for research. Marshall is principal investigator for the UMMC 10K Project.
The benefit?
Results of the research may bring greater advances in precision medicine, Marshall said.
"Even with all the research being done on cancer treatment and prevention, there is much that we do not know about individual risk and potential for responding to specific cancer therapies," Marshall said. "Performing clinical trials is expensive, logistically difficult and time consuming. With emerging laboratory technology, test tube-based experiments – in vitro clinical trials – are being developed to someday be able to predict who may best respond to which specific anticancer therapy.
"Samples from the 10K Project will be a critical asset for this technology and may ultimately be able to shorten the cancer drug development process and perhaps someday lead to many types of cancer prevention," he said.
Dr. John Ruckdeschel, UMMC Cancer Institute director, agreed. "These kinds of trials allow us to focus our clinical research efforts in ways that are much more likely to be successful.  In addition, it is critical that the diversity present in our population be reflected in this larger national study so that the results are applicable across all of our patients."
Jesus Monico, UMMC Biobank director of operations, explains: "These samples will also help meet the need for community- based 'controls,' unselected for any specific disease, that can be used as a comparison group for a specific study group in defined research protocols."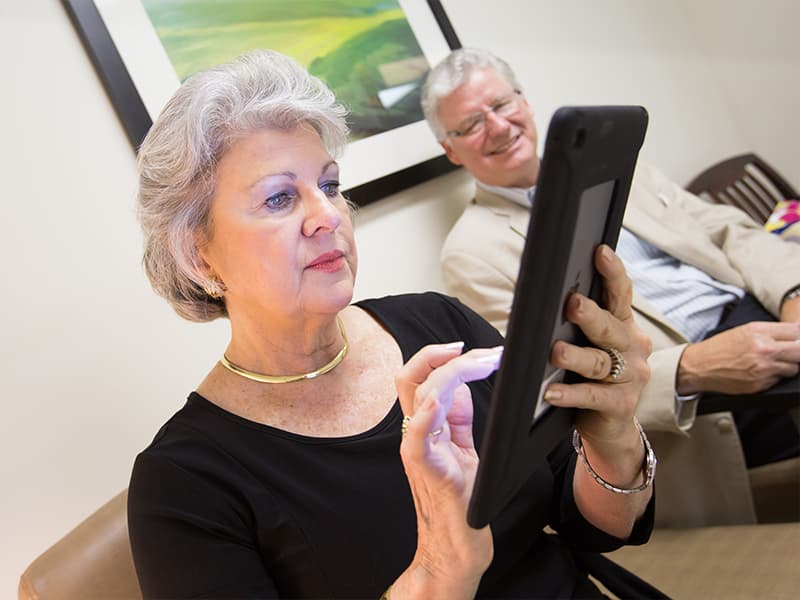 For several UMMC patients who recently agreed to participate, hope of better and more precise cures were draws.
"I want to be helpful," said Robin Robinson of Laurel. "Current medicine is based on research and I believe in research." Robinson, a Sanderson Farms, Inc. executive and past chair of the Mississippi Economic Council, said she hopes the effort can generate life-saving drugs.
Donna Freeman of Pearl participated in hopes of a cure for Multiple Sclerosis and dementia that affect members of her family. "I know there are a lot of questions that need to be answered so I'll do anything I can to help."
William Shorter of Brandon, a clinical nurse specialist, quietly but quickly signed up and gave his blood. "Anything that helps further research in cancer treatment to a specific therapy for me or someone else, it's a small thing to do."
Angela Brooks of Wesson said she deals daily with a rare disease, mastocytosis. She said she has participated in other studies and will do so again if it might lead to a cure for herself or for others suffering from other diseases.
Personal identification is stripped from the samples before they are sent to the Mayo Clinic Biobank facility in Jacksonville, Fla., where they will be processed and stored until used.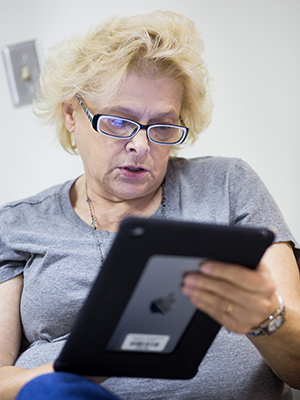 Each blood sample will be accompanied by background information concerning the person's age, gender and medical background. Participants also will be asked for permission to access their electronic health records to update that medical background periodically. No sample will have information that identifies the person by name or residence.
"The goal of a collaborative biobank is to look at different populations from a demographic standpoint," Monico said.  "The Caucasian population up north is different from the Caucasian population here. And, we hope to bring in a minority population that they don't have. They don't have as many African Americans.
"Researchers won't know who these samples are from" he said.
The 10K Project is open to those who are 18 or older, are U.S. residents and are UMMC patients. For details or to learn where collection sites are located, call (601) 815-6804 or email ubr@umc.edu.